Your friends at Merts Heating & Air Conditioning know that repairing or replacing your home's heating and cooling system can be a big-time burden on the budget and that's why we are happy to offer our customers the convenience of financing options that allow you to pay for those repairs/replacements over time with a reasonable payment plan. We offer financing options through Wells Fargo with approved credit and we also offer no-credit-required financing plans through our partners at Microf. In most instances, credit decisions are made quickly and can even be done online. Our Comfort Specialists can also help set up financing plans when we come to your house for a free estimate on your system replacement.
We currently offer the following financing options for your convenience: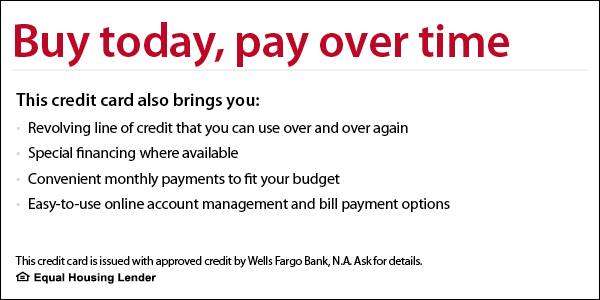 The Home Projects® credit card is issued with approved credit by Wells Fargo Bank, N.A., an Equal Housing Lender. Ask for details. Apply for the Home Projects® credit card by selecting the button below.